Sustainable OneWorld Technologies C.I.C.
SOWTech collaborates with companies, charities and NGO's with different backgrounds but a with common goal; to use their knowledge and expertise to help to transform the lives of people in the Global South by developing products for a more sustainable and healthier way of living.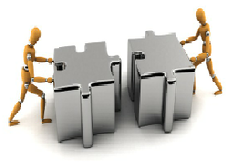 Butyl Products Ltd are a UK company who are international suppliers of emergency water storage and distribution equipment, temporary camp services and bespoke geomembrane linings.
Butyl Products have been working with international aid agencies since 1969. They provide complete packages for emergency aid situations. They specialise in liquid storage and distribution equipment plus sanitation and hygiene kits. They manufacture a range of supply, storage, treatment and water distribution systems plus kits especially manufactured for emergency aid use in response to emergency/humanitarian aid situations and as part of planned infrastructure development projects. Butyl Products are a company that have a long term relationship with governments and NGOs such as Unicef, Save The Children, UNHCR, National Red Cross Societies, Oxfam plus ICRC and IFRC.
For further information about Butyl Products Ltd visit their website at www.butylproducts.co.uk
Our Partners
About us
Aquaid Lifeline Fund is a Cambridge based charity working in Malawi, one of the world's poorest countries. The work of Aquaid Lifeline is mainly concerned with the care and education of orphaned and needy children and they currently care for over 3,000 orphans and vulnerable children.
Since the charity was founded in 1999, they have built an orphan village at Namisu, 2 primary schools, (both of which are the top schools in their zone) and, more recently, 2 secondary schools. They have also built 3 clinics which provide healthcare for the children as well as locals in the nearby rural villages. Aquaid now has 12 daycare centres, 8 of which provide residential accommodation for the most vulnerable children. Each centre provides food and school fees for around 130 children who visit daily for breakfast and again after school for lunch.
For more information about Aquaid Lifeline and the work that it does visit their website at http://lifelinefund.org.uk/.
Bolsan
Bolsan is a social enterprise company based in Zimbabwe who are looking to provide employment through sustainable products. They have been involved in our rainwater harvesting project and are looking to set up supported local manufacturing in Zimbabwe.